By analogy with racism and sexism, speciesism is discrimination based on species. Humans are animals among other animals, yet they are at the top of the hierarchy, as the dominant of the earth and of other animals.
Speciesism is the hierarchization of life. A human being, a pig and a dog all aspire to the same will to live and to be free.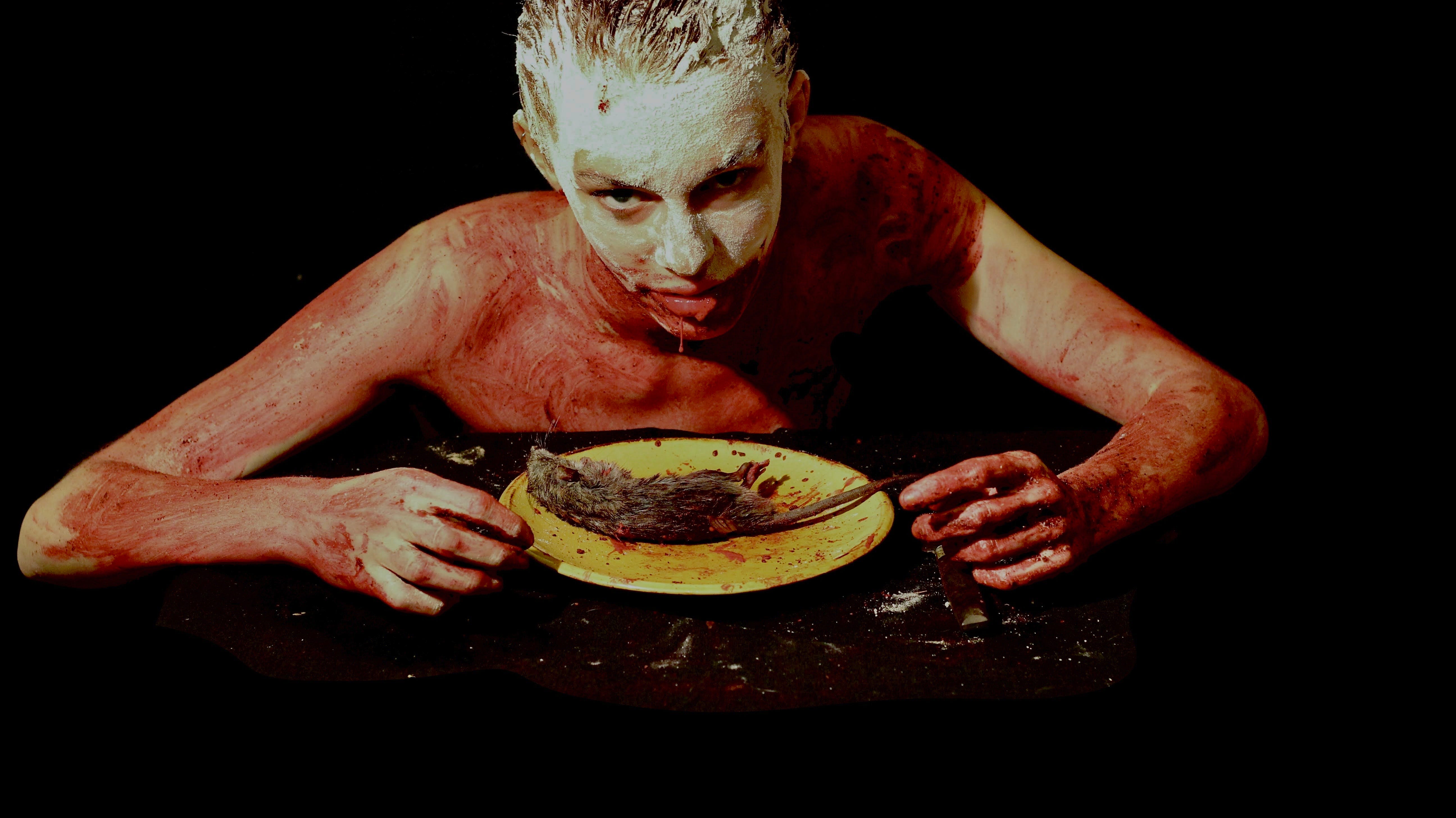 MEAT IS MURDER
all animals deserve life
none deserve to be your meal
you deserve better than necrophagy
munch life not death
95% OF THE PIGS IN FRANCE, COME FROM INTENSIVE BREEDING
Piglets in intensive farms are locked up day and night in large sheds without ever seeing the sun. They are locked up by the hundreds, barely able to move, and many die while still babies.
The workers - whom you finance with the purchase of your meat - castrate them, file their teeth and cut their tails without anaesthesia, which will often cause infections dangerous to their health.
Then they are either transported in trucks where they are crammed without food or water sometimes for days on end, towards the slaughterhouse, where they will be killed in atrocious conditions of suffering and stress, if they have not already died during the journey.
Either they end up like their mother, locked up in another shed, to be artificially inseminated in order to give birth to children to be abused in their turn.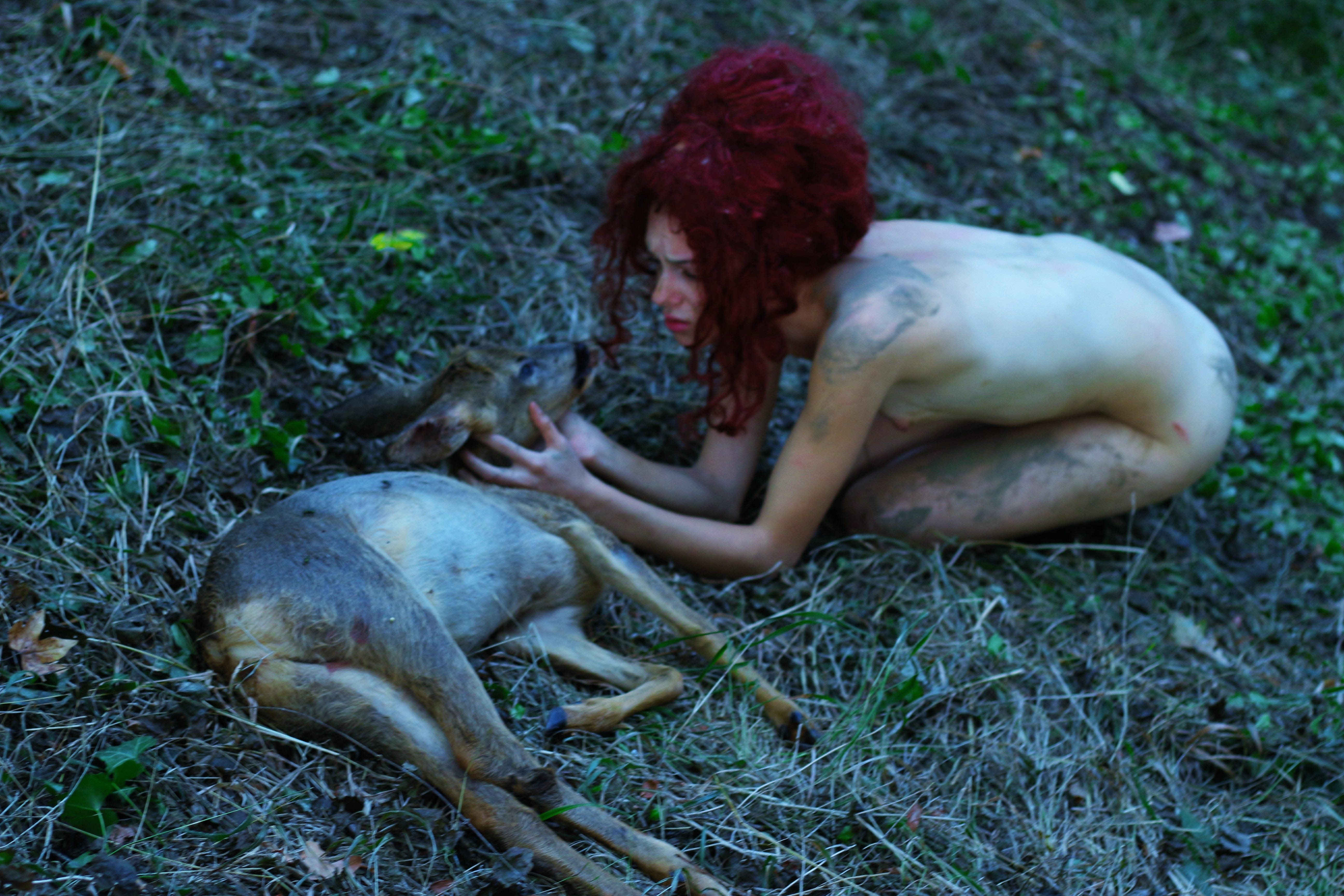 ABOLISH HUNTING AND ITS TORTUROUS PRACTICES
In France alone, hunters kill 40 million animals every year, not counting the 5 million that are injured and not found.
46% of the small animals hunted come from farms, they are then released into the wild, but these poor animals do not survive because they are not used to living in the wild.
They often die before being hunted and bring with them the death of other wild animals due to the diseases they have transmitted to them
It is also important to know that hunters, the first ecologists in France, dump 8,000 tons of lead into nature each year with their cartridges. This heavy metal gets into the soil, the waterways as well as into the game and therefore into your body if you consume hunted animals.
This pollution is an ecological disaster. Every year two million birds die of lead poisoning. Hunters are the animals that pose the greatest threat to the forest ecosystem. Finally, I am not against the regulation of pests...
TO BE CONFINED FOR LIFE BEHIND BARS? THIS IS THE FATE RESERVED FOR ANIMALS IN ZOOS
Some are taken from their natural state when they are still babies, others are born sequestered. They are only objects for entertainment, living exhibition subjects.
In cramped enclosures, they lack stimulation and social interaction.


Isolation often leads to abnormal and self-destructive behavior, such as doing the same repetitive movement over and over again, spinning in circles, rocking, or self-harming...
In some zoos they are given antidepressants or tranquilizers to hide the signs of their distress.


FUR: THE ANNUAL SLAUGHTER OF 140 MILLION CAGED LIVES
Chauve Corps
Peau Mauve
Oiseau Mort
Âme Sauve
Plumes d'Or
Puisse mes mains servir d'alcôve
Sur mon cœur repose encore